Does Your Charlotte HVAC Technician Have These 6 Qualities?
While equipment quality is certainly important to a commercial HVAC system's long-term success, the quality of the technicians who work on it is equally important.
Realizing that busy commercial building owners and managers need help making the right choices when it comes to who to trust with HVAC system installation, maintenance, and repairs, we've put together this list of six qualities you'll find among the best HVAC technicians in the industry:
1. Supporting excellent communication
One of the key qualities that separates mediocre HVAC technicians from the great ones is the ability (and desire) to communicate clearly throughout an entire project or service call.
Your commercial building systems are expensive and vital to the ongoing success and profitability of your building. When work is needed — whether it's a major installation or small routine maintenance task — it can make a big impact on your building operations.
Technicians who communicate well will:
Keep you apprised of project details
Respond quickly to questions or emergency service calls
Effectively document all repairs and/or maintenance services
Supply both verbal and written recommendations for maintenance, repairs, or replacements
Eliminate surprises from the HVAC services process
2. Maintaining a positive attitude
In addition to effective and continual communication, you can expect a quality HVAC technician to display a positive, can-do attitude in all that they say and do. When responding to a service call, their tone of voice and choice of words will reflect, "don't worry, we can resolve this for you."
Realistically, diagnosing performance issues and optimizing the energy usage of mechanical systems can be somewhat unpredictable, and involve a large number of variables. If a compressor stops working despite being properly maintained and used, a skilled, knowledgeable technician will be able to comfortably investigate the situation with an open mind, and with confidence in their ability to properly diagnose and resolve the problem.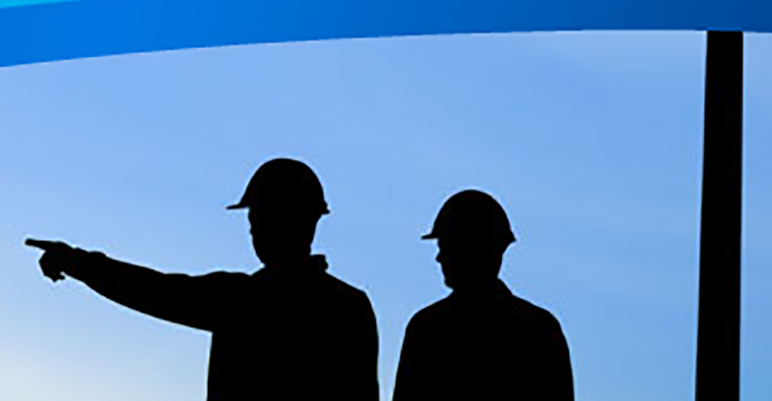 The best HVAC technicians are confident and knowledgeable. Even if they happen to encounter a situation they haven't personally dealt with before, they have the resources to handle it effectively, so their attitude remains positive. This attitude comes across in how they speak and interact and enables building owners to be sure they are making the right equipment and maintenance decisions.
3. Prioritizing safety
While it's important for an HVAC technician to be comfortable working with the equipment and confident in their abilities to handle any issues that arise, it's equally important for them to respect the potential dangers of working with high-voltage industrial machinery.
A proper, unconditional focus on HVAC safety also shows respect for you as the building owner or facility manager, and mitigates the possible consequences of any sort of incident, accident, or damage due to the technician's carelessness.
4. Focused on continual education
The commercial HVAC industry is in a constant state of innovation. Advancement of technology and the advent of new and improved processes for efficiency, safety, and reliability means that no technician should feel comfortable doing something "the way it's always been done."
Consider asking your current techs about their company's process for ongoing education, training, and certification. Are the technicians trained on various manufacturers' equipment lines? Are they certified through Energy Star, the United States Green Building Council (USGBC), or other industry organizations that can vouch for their knowledge and skills?
The very best technicians will not only feel a personal responsibility to master the latest technology and implement best practices, but they'll work for a company that fully supports such an effort and one that invests the necessary resources to make it possible.
5. Entrepreneurial pride in servicing your property
As an owner or manager, you take personal pride in your commercial property. Likewise, the best service technicians will have their own sense of pride and proprietary interest in the building and its occupants.
This pride and interest will lead technicians to do the very best job they can because, to them, the work is more than just another job they must finish to move on to the next. A true investment in the success of the project brings a sense of satisfaction and pride that fuels a technician's work ethic.
You'll see this attitude reflected in high quality standards, comprehensive problem solving abilities, and a desire to exceed expectations on every projects. It's important to keep in mind these skilled technicians don't act alone. You should also see that the company they work for supports their personal efforts in this regard by providing the necessary time and resources to give each job that level of focus and dedication.
6. Understanding what drives your business
Finally, the best HVAC technicians realize that a properly functioning commercial HVAC system has a significant impact on the bottom line cost of operating a building. They understand how air quality and other internal environmental factors can affect the productivity of employees working in the building, and the quality of the products or services produced. They also understand the detrimental effect of an ineffective HVAC system on other equipment, supplies, and mechanical systems.
All these factors are of concern to owners and managers because of their impact on the profitability of running a building. The best technicians understand this and work to ensure their skills fully support business goals.
At AirTight FaciliTech, we're proud to be able to say with confidence that our commercial HVAC technicians exhibit all of these qualities and more. From a commitment to continual education and a company-wide focus on HVAC safety to the technological resources we make available to every technician, our goal is to ensure that the people who work on your building systems are the very best and get the work done correctly and efficiently.
If you'd like to know what it's like to have the best Charlotte HVAC technicians working on your building, contact us today to discuss your building's needs.