The Early Days: 1999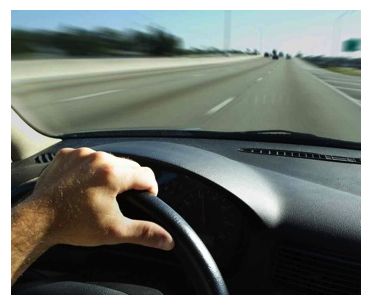 1999. Of all the things in my life that I have forgotten, both by design and by nature, one thing I remember doing a lot of in 1999 was driving. I mean, I remember driving A LOT.
It seems like I wore out two trucks on NC 16, aka Providence Road.
Why all the driving?
We had a fledgling company called AirTight Mechanical, Inc. Our company was based in Waxhaw, NC, a small town about 25 miles southeast of downtown Charlotte. However, knowing that our business plan called for some serious growth, we always wanted to be known as a Charlotte-based company. That decision dictated that we have a Charlotte address, which we did thanks to a small Mail Boxes, Etc. store front and a small, self-storage unit that was our warehouse. Having that Charlotte identity and yet still operating our company out of the bonus room above the garage required me to drive many miles, about 40,000 per year.
The driving was really like therapy though. I spent a tremendous amount of time talking to the windshield, either asking myself if I was truly nuts, rehearsing how to walk into a facility and convince them that our company was secure enough to take care of their building or working through something else I needed to do, like convincing Ford Motor Company that we really did need an additional van or paying for health insurance or whatever the story was that needed to be told on any given day.
Entrepreneurs know what I am talking about here, you do what you need to do, whenever you need to do it, to make whatever needs to happen, happen. A crazy bunch we are.
I look back on those early days with great fondness. Few things in my life have been as rewarding as building AirTight. The days of Connie, my wife, and I figuring out the next steps, the right folks to bring on board and the whys and whens are forever locked in my mind as great memories.
Another fond memory that made an impact for our company was retrofitting the HVAC systems for the building that the costumes for the characters at Carowinds Theme Park were made in. The week we replaced about 8 large Roof Top Cooling Unit's, I think we had a grand total of 4 employees. That is one time we were honestly able to tell the customer that, "We have our entire company committed to this project." We did and thanks to hard work by good people like the original AirTight employee that wasn't named Crumpton, Denny Baumgart, the job was a huge success. Denny is now the Vice President of Technical Services & Training for AirTight FaciliTech, Inc and will soon be celebrating his 17th year with the company!
I guess by now you may be wondering why I am taking you, my valued reader, down memory lane. It's a pretty simple thing to explain. Currently, I am at 28,500 feet above the earth in a very comfortable, United Airlines airplane, flying home from an awesome gathering of sales people in Denver, Colorado. We were in Denver to participate in a sales "boot camp" for newcomers to theService Logic family of companies. In particular, these great new folks, about 18 of them, are on board to sell HVAC preventive maintenance agreements.
I was there to talk about and teach how we, as Service Logic, are strong in the Mission Critical / Data Center world of air conditioning. One part of their assignments was to provide a "profile" of the company that they work for. The folks from Chicago operate under the name of MidWest Mechanical. The good people of Engineered Cooling Systems hail from the Florida pan-handle and up through Alabama. Also present were National HVAC Service, Tolin Mechanical, Raleigh's own Piedmont Service Group and of course, three newbies from AirTight FaciliTech in Charlotte. All of these plus more of the operating companies that fall under the Service Logic banner, all there to get better by learning how to provide a deeper and richer relationship in terms of serving customers in regards to the HVAC services for buildings.
As I listened to the presentation of profiles, it dawned on me that what I was hearing from the AirTight FaciliTech, Inc. representatives, was, in so many words, the foundation that Connie and I had originally built the company on. That was a great feeling!
In a nut-shell, the three member new-sales team of Mike, Kelly and Nick, collectively have only been with the company a super-short time, Nick, a few months and Kelly and Mike a few days, yet they had dug in, listened and learned from old timers at the company what exactly we were all about. I really felt like a proud poppa when they began to tell our story and describe a culture that they have only learned of through Tribal Knowledge.
To be clear, 2015 was a tough year. AirTight merged with a local company that was already a Service Logic operating company. The two companies could not have been any more different from a cultural stand point. On paper, both companies looked very similar; both had long-standing customers, both made money, both knew their customers well, but together everyone had to learn what the new company was all about. That included the employees as well as our strong-willed and super-supportive customers.
Thank you so much for enduring our merger and growing pains. Allow us to apologize for even perhaps taking our eye off the ball a bit. Thank you for telling us how to get better. Thank you for the continued support and for your continued business.With so many of these hurdles behind us, we are pumped and excited to be heading into 2016 with the "Right folks on the bus, Sitting in the right seats".
Thank you for allowing us to learn how to properly serve you... Again.
Until next time,
Stay Centered.
G