Jill - Out Of The Darkness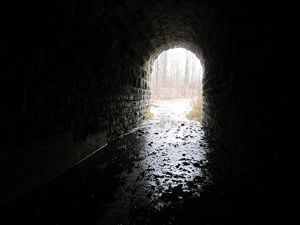 Nursing, by nature is a tough occupation. The road to becoming a nurse, as you will read, may sometimes be even tougher.
In this story, one more in the Success Series, I have been fortunate enough know, become friends with, and love this hard-working, dedicated wife, mom, professional care-giver and just an awesome individual.
As is the norm for these types of sit-downs, this lady was all class, and so humble about her own success, that what percolated to the surface made for a spectacular session.
I have found that driven people are that way from a very early age. They recognize it, and usually figure out how to make it in life, many times out of necessity. That's the case with the lady I sat and talked with about her life's journey. She is well known in her field, but what most people do not know is how difficult the road to this current period in her life, a time of enjoyment, reflection and peace for "Jill", has been.
Growing up in a plethora of places tends to make one more well-rounded. What it did for Jill was to teach her that she was responsible for herself. Being a young Amer-Asian kid in the 1970's was not nearly as common, accepted and main stream as it is today. Growing up on military bases Maryland or Germany, as she did, you may not stand out as much due to the integrated nature of the military. However, once your dad deserts you and your siblings and you wind up in the absolute middle of no-where South Carolina, you tend to stand out a bit. With a mother who knew zero English and a tough row to hoe, Jill knew she was pretty much going to have to make it and help her family make it.
School was not fun for Jill. As she had gotten older, so too had she become more of an isolationist. I suppose it allowed her to keep her dreams alive in her head and not have to contend with the cruelty that others dumped on her for being a different looking young lady. Different looking, meaning not the traditional color of South Carolinians at the time, black or white.
Working her way through high-school and beyond, she wound up doing an accountants role. Knowing that she needed a career, not just a job, she enrolled in technical school and began an education in the nursing field.
Having two kids and an ill-fated marriage, Jill struggled to keep her small family sheltered, warm and even fed. This was a poignant moment during our talk, sitting in a nice restaurant in South Charlotte for lunch, ordering food and beverages at will, when not so many years before, she was trying to feed two kids as a single mom. It was indeed a powerful, emotionally charged moment... she knew she would never be in that position again.
As she worked her way through different roles within a local hospital, often working the "Baylor Shift" which is 2 - 3, 12 hour shifts, back to back to back, she was able to keep excelling, building a stronger and stronger foundation for her kids. Eventually she found a job in a private practice that allowed for a "normal-seeming" life.
Earning a living, a nicer apartment and kids in a good public school system was a long way from being an infant in Germany living in a less-than-stellar environment. Life was beginning to look much more favorable for the trio.
Friends introduced Jill to "Jack". They would remain just friends for a couple of years. As a single, hard-working mom, it was not likely for Jill to start dating a young, single, never-married financial industry apprentice. But, as fate would have it, the sparks started to fly and the next thing you know... It's time to decorate Easter eggs.
What? That's right. Jack was supposed to play a round of golf on Good Friday with his buddies. Jill said, "Well, the kids and I are going to be decorating Easter Eggs, stop by if you'd like". As best I can recall, Jack never teed-off that day. That Good Friday has lead this great couple to many more Good Fridays, as well as a slew of other great days together.
Fast forward several years. Jill and Jack have a very nice home and two kids, both of which Jack legally adopted, that will soon be out of college. Jill went back to school and earned her masters from the University of South Carolina and Jack is a partner in a successful financial business.
Talk about making your own way in life and being "self-made". Jill is the epitome of that.
It was a great time together, as I left the lunch with Jill, I was reminded of a picture I saw recently. It was a quote from the notorious basketball coach, Jim Valvano, who died of cancer. It was simple, "Never give up! Failure & rejection are only the first step to succeeding".
Jill never gave up, she endured. She had a vision. She had determination. She is truly successful in my eyes. I am proud to have her as my friend.
Until next time... Stay curious. Stay determined to win YOUR game.