How Building Efficiency for Your Charlotte Facility Boosts Your Bottom Line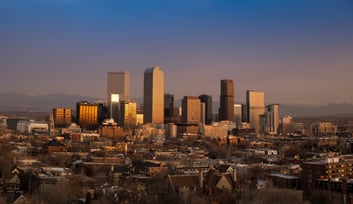 Each commercial building must be run like a business in and of itself. That means maintaining a healthy balance sheet and making sure the profit/loss statements stay in the black.
While every commercial building has its own unique set of circumstances and challenges to overcome, in all our years servicing and installing HVAC systems for the commercial facility owners and managers in Charlotte and the surrounding area, we've never yet found a building that couldn't somehow benefit by improving energy efficiency.
With potential savings of thousands of dollars each year, many of the upgrades or replacements that could help improve energy usage typically pay for themselves in a very short time. Even very small, low-cost improvements can offer significant savings in commercial buildings that are currently inefficient. That's why energy efficiency should definitely be of interest to those concerned with a commercial building's bottom line.
But how, specifically, does a focus on energy efficiency translate to bottom line improvements? Here are some tips that can convince even the most skeptical commercial building owner.
The value of routine HVAC maintenance
You can liken the value of HVAC maintenance to caring for a new car: If you spend $40,000 on a brand new car, it makes sense to set aside a few hundred dollars here and there to handle routine maintenance like oil changes, tire rotations, filter replacements, and the like.
If you do, chances are good your car could last for 10 years and well over 100,000 miles. However, if you don't, you could be spending another $40,000 in just a few years because your vehicle couldn't perform without maintenance.
Likewise, keeping commercial HVAC equipment in optimal condition through routine and planned maintenance extends the equipment's lifespan and keeps it running efficiently. Since replacement of worn out components and system upgrades can be so expensive, every month that the existing system can meet the needs of the building further increases the value of the investment.
The value of identifying and investing in improvements
If your commercial building has a deadline coming up for reporting energy usage to municipal authorities, or if it hasn't recently been evaluated for energy efficiency, take the following steps to devise a plan of action for collecting, analyzing, and using data to improve your building and boost the bottom line:
Step One: Perform an operational assessment
An operational assessment, performed by experienced and knowledgeable professionals, is the best starting point for any energy improvement plan.
It is a professional audit that includes:
A review of utility bills and actual energy usage for an extended period.
Analysis of historic environmental or usage factors that may have affected energy usage during that period.
A thorough physical inspection of the existing HVAC system components and controls
A diagnostic evaluation of software and automation being used to monitor or control the systems.
Any needed software or hardware updates recommended to ensure data collection and analysis is carried out as efficiently as possible.
Finally, a comprehensive report - including recommendations for necessary improvements in order of importance - provides you with a prioritized task list for energy efficiency improvements specific to your facility.
Step Two: Focus on maximum impact and minimal investment
With the above task list in hand, you're in position to target the "low hanging fruit". These are improvements that require relatively small investments of money and time, but that will have a significant impact on energy conservation.
For example, the following improvements can improve energy usage greatly in a large commercial facility and don't require high capital upfront:
Changing office policies (such as requiring a "lights out" and "computers off" policy at the end of the work day)
Utilizing automation for raising the cooling temperature or lowering the heating temperature facility-wide by as little as one or two degrees
Conducting a leak search for compressed air or steam trap
Evaluating the current lighting and consider implementing a lighting retrofit for better efficiency
Step Three: Continue implementation in priority order
After the "low hanging fruit" is resolved, you should have a list of possible improvements with various costs and returns in terms of energy savings. For every action item expected to create a positive ROI, implementation should be planned out and budgeted strategically.
For capital intensive projects, consider looking into available financing options. This is often available through companies that specialize in lending capital to companies interested in improving building efficiency.
Following these three simple steps, you should be able to effectively use collected data to gain real business results by focusing on the energy efficiency of your HVAC system.
The less tangible value of energy efficiency
Finally, investing in energy-efficient HVAC systems has a high value in less tangible areas such as public perception, customer loyalty, customer satisfaction, employee satisfaction, and employee productivity:
Comfortable employees working in a facility with smooth-running, energy efficient heating and cooling are more productive and happier.
Customers, business partners, vendors, and other commercial entities with an impact on your bottom line are also human beings with a connection to the larger issue of environmental impact and sustainability.
With these benefits in mind, you can begin build a strong business case for investing in energy efficiency. Contact our Charlotte commercial HVAC company today to arrange an assessment of your facility's current energy efficiency and discuss options for improving your systems.